Surfing in Bali during the wet season
Can I surf in Bali during the wet season ?
We often get asked this question so here is some information on surfing in Bali during the wet season.
The wet season in Bali starts in October and finishes in March with the highest levels of rain seen between December through to February.

The winds can be strong and generally from a west direction, giving offshore winds on the east coast of Bali.
Bali has plenty of good waves to surf during the wet season, from friendly beach breaks to barreling reefs there is something for every level of surfing

Generally Indonesia gets less frequent swells during this period but you can still find head high waves most days. Some cyclone swells can produce solid waves providing plenty of very good days to surf
Where are the best waves to surf during the wet season?

The southeast coast of the Bukit Peninsular has some great surf spots. You will also find good waves at Sanur and Keramas beach with plenty of other options on this coast. Some other spots include Nusa Dua, Serangan and Greenball. You also get good days up at Balian and Medewi especially in the shoulder season.
The Key to success is the early morning surfs before the winds get strong. Keep an eye on the Wind forecasts so you don't miss any good days on the west coast. Take precautions surfing after the heavy rains, water quality isn't that great especially close to the river mouths. Hire a car during the peak of the wet season, driving around on a motorbike in the torrential rain isn't much fun. For a detailed guide on the surf spots throughout Bali & Indonesia I would highly recommend taking a look at the Stormrider Guide from low pressure. Its one of the most detailed surf guides that will help you with the best information on each Individual spot we have mentioned above.
Always bring good etiquette to the lineup and don't act like an idiot in the surf, remember a smile goes along way.

Below are some of our photographs from surfing in Bali during the wet season.
Keramas beach - December 2021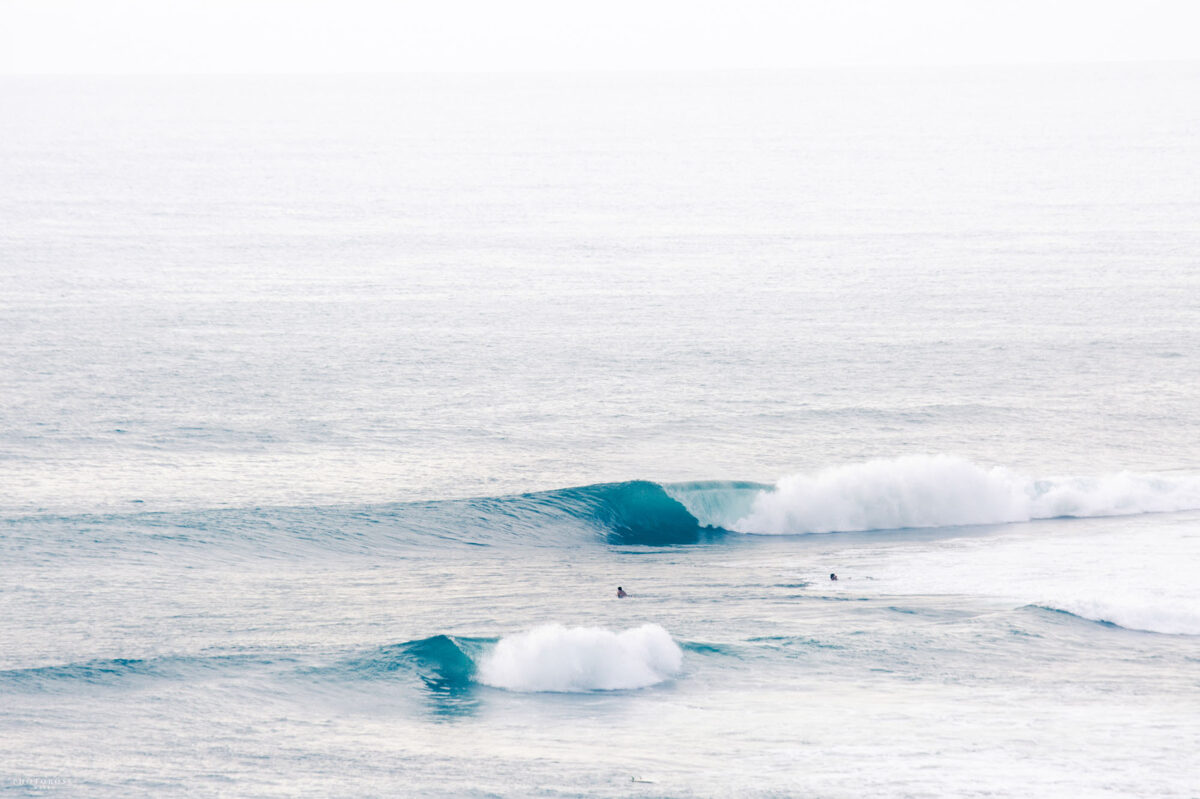 Misty Morning - Nusa Dua November 2021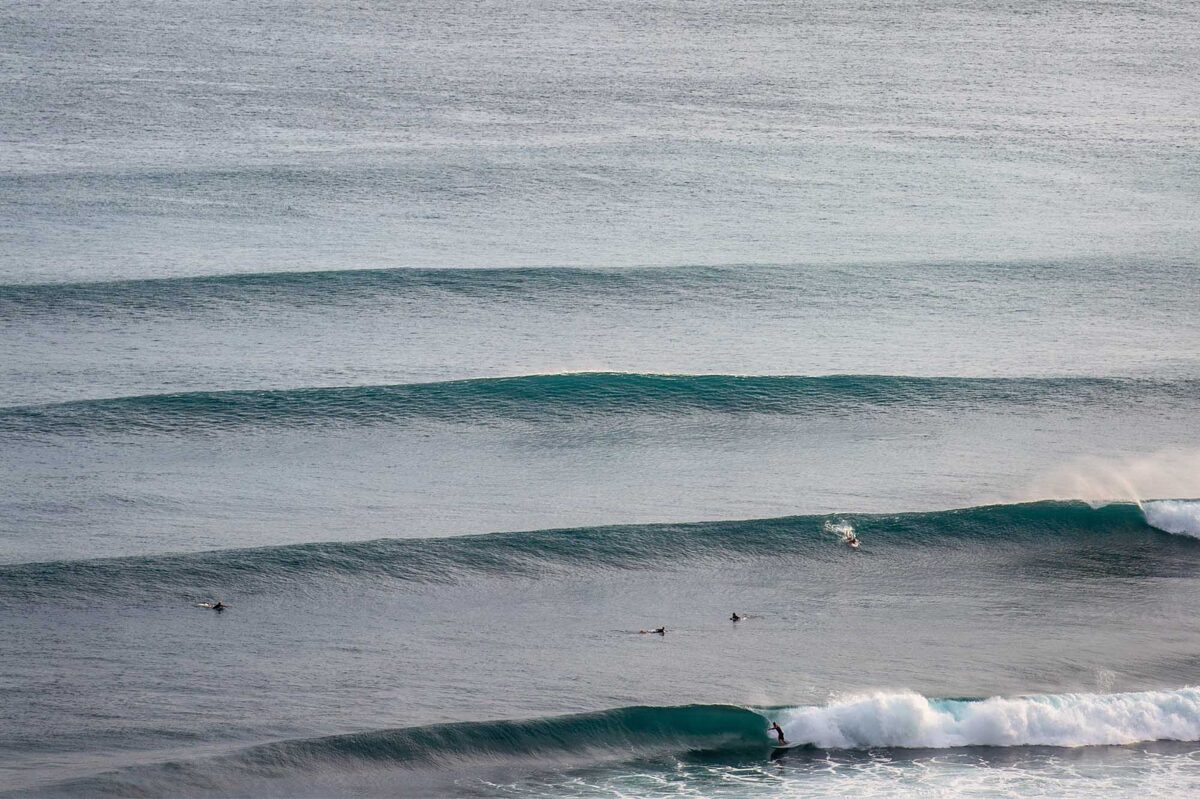 Swell lines - January 2022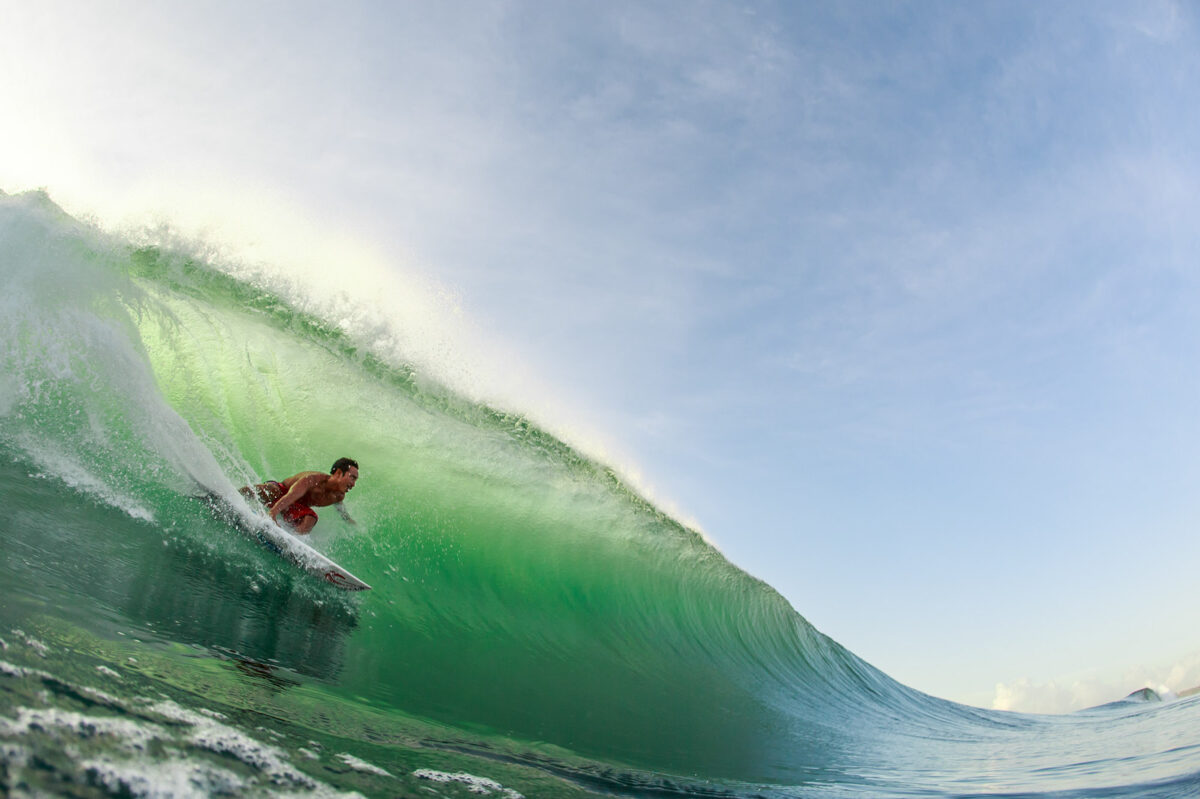 Behind the Peak - December 2020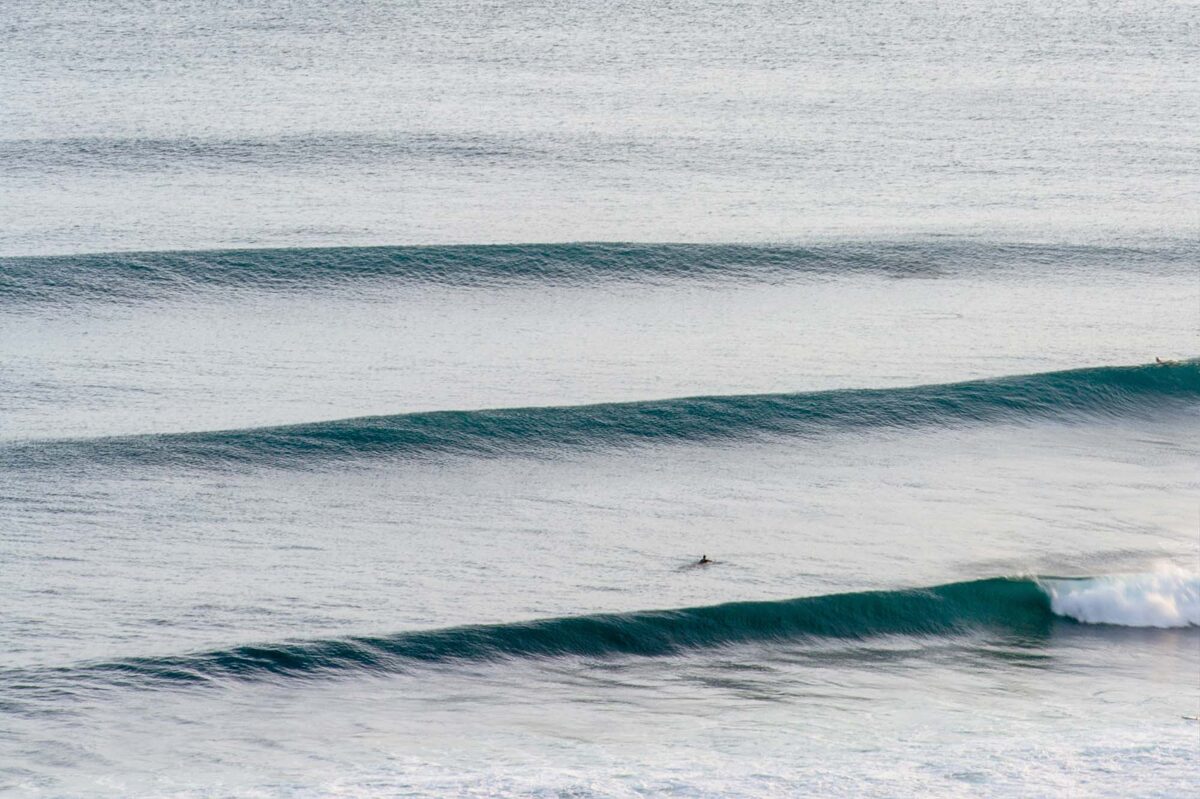 South coast - January 2022
East coast - December 2020
Will you be planning a trip to Bali this year? Have you got a question regarding surf travel in Indonesia? Lets here your thoughts in the comments below.
Cheers, Luke
1 comment
- Surfing in Bali during the wet season
Shelley Magee - April 9, 2023 at 6:16 am
We are good beginner surfers and looking at staying in Bali to get good at surfing next Feb any recommendations and where to stay looking for self contained ? Also looking for surf instructors? Any feedback greatly appreciated . Many thanks Shelley
Leave a reply