Water Housing Checklist
Are you new to water photography? Here is our checklist and some tips for setting up your water housing before swimming out in the ocean. We are currently using the Liquid eye system, but you could apply these tips to any water housing.
Camera Settings - Before preparing your housing do your camera checks first. Make sure the battery is fully charged, check your memory card is in and formatted ready to go. Check your camera settings are correct before putting it inside the housing. Check your focus settings and make sure your lens and camera are clean and dry. Once you have performed all the necessary checks, insert the camera into the housing carefully, making sure it is seated properly. Make sure the base plate is secured tightly
Fogging - Always prepare your water housing before you leave for the beach, so as to minimize any chance of moisture getting in and causing condensation to form on the inside of the port. In a tropical environment prepare the housing in an air-conditioned room or use the sun to dry out the housing before closing it up. You can use silicone poches to help absorb moisture or for more information on fogging problems check out this Video from Liquid Eye Water Housings
Oring - Inspect the O-ring for any signs of damage, such as cracks, tears, or deformation. Make sure it is clean and free of debris, and lubricate it if necessary with silicone grease.
Sponge - We use sponge inside our housing. The idea behind this is the sponge will absorb any water before damaging your camera if you do have a small leak. This tip was given to us by Federico Vanno at liquid barrel
Secure - If you have nuts to tighten on the housing tighten opposite corners first. Tighten the nuts evenly by hand working corner to corner and checking the seal as you tighten. Don't overtighten the nuts and make sure you have a good seal between the Oring and the backplate. If you have clips on your housing make sure they are locked in place.
Seal - Double check all your seals before taking it in the sea. Check the seal on your back plate and the seal on your port. Do a quick dunk test in the shallows, study the seals and the inside of the housing for any leaks before swimming into the line-up
Lens Port - Water droplets - Keep your port clean: A dirty port is more likely to attract water droplets, so make sure to keep it clean. Wipe it down with a microfiber cloth before and after each session. If your using a dome port try using saliva to help keep water drops off. If your using a flat port then wax works well.
Check - Before swimming out test some shots on the beach. Double check all your settings are correct. Check all your buttons are engaging on the backplate. Double check your trigger and zoom controls.
Monitor - While shooting keep checking your housing and the seal. Make sure there are no leaks and if you do have any problem or notice anything unusual then get out and check
Clean - After every session make sure you give your housing a good clean. We rinse our housing with fresh water at the beach then clean it again when we get home. Every month we give the housing a deep clean. Keeping all your equipment clean and well maintained is so important.
Take your time - When setting up your water housing and camera take your time. Most of our mistakes in the past were made when we were rushing. Keep all your gear clean and double check all your settings before swimming out. Have we missed some tricks and tips? Leave your suggestions below.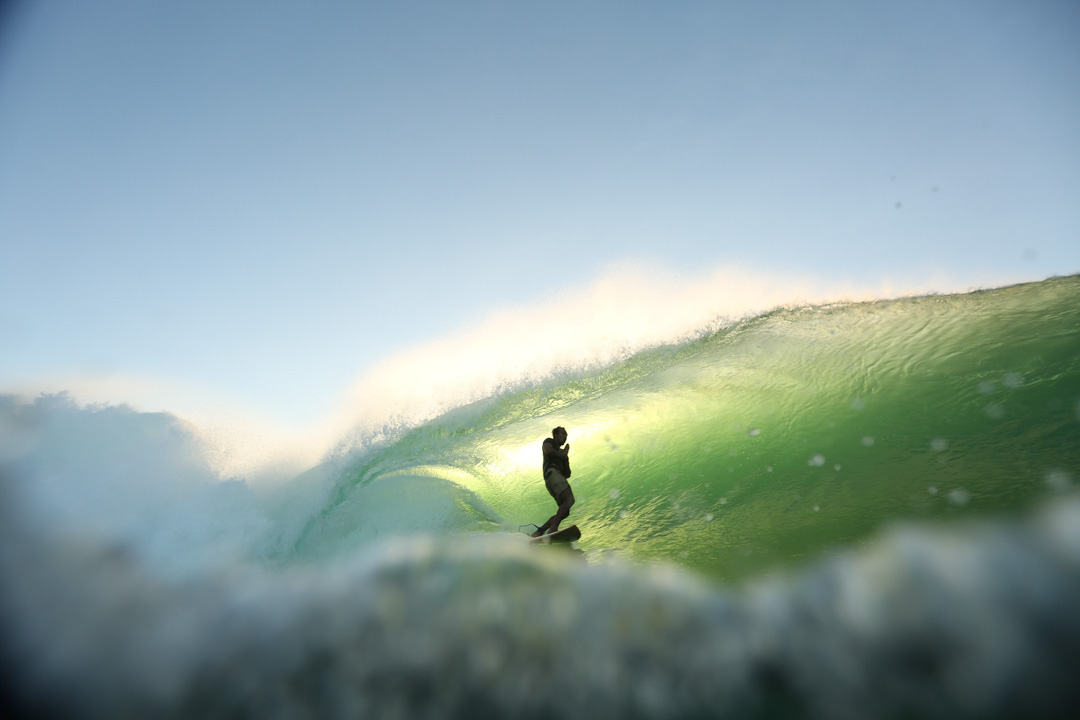 No comments
Leave a reply